The single biggest lesson I learned was when a hire isn't working out fire them fast. My biggest mistakes, and where I've seen the worst results, were when I gave someone too many chances, or let a situation drift on for too long because I couldn't bring myself to terminate it.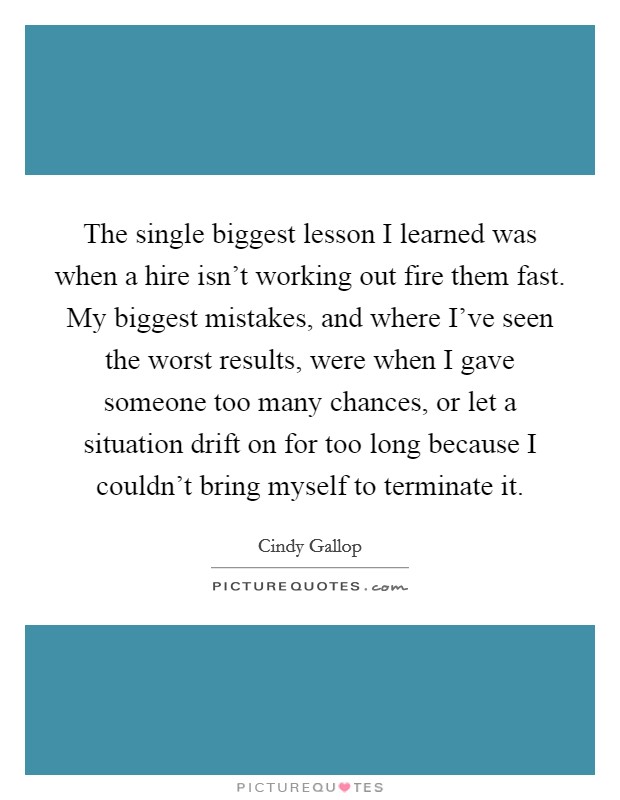 See All Cindy Gallop Quotes

Customizable Fortune Wheels!