The origins of my career as a peace mediator can be found from my childhood years. I was born in the city of Viipuri, then still part of Finland. We lost Viipuri when the Soviet Union attacked my country. Along with 400,000 fellow Karelians, I became an eternally displaced person in the rest of Finland.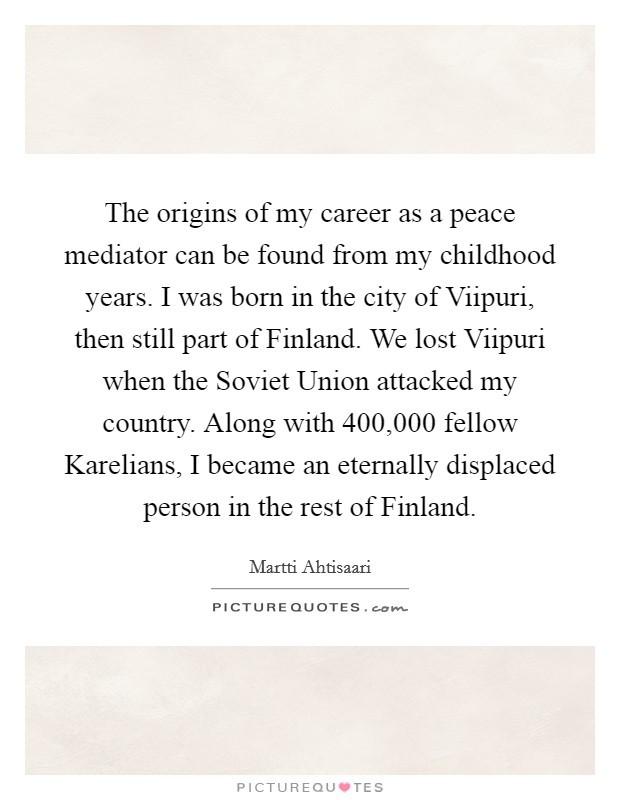 See All Martti Ahtisaari Quotes

Customizable Fortune Wheels!