The guitar is such an incredible instrument; it plays classical, flamenco, jazz, country, bluegrass, rock, acid, blues. You'll never see a clarinet playing Black Sabbath. But you will see a guitar in a clarinet band playing rhythm. It is the most popular instrument in the world; it is the one everybody loves.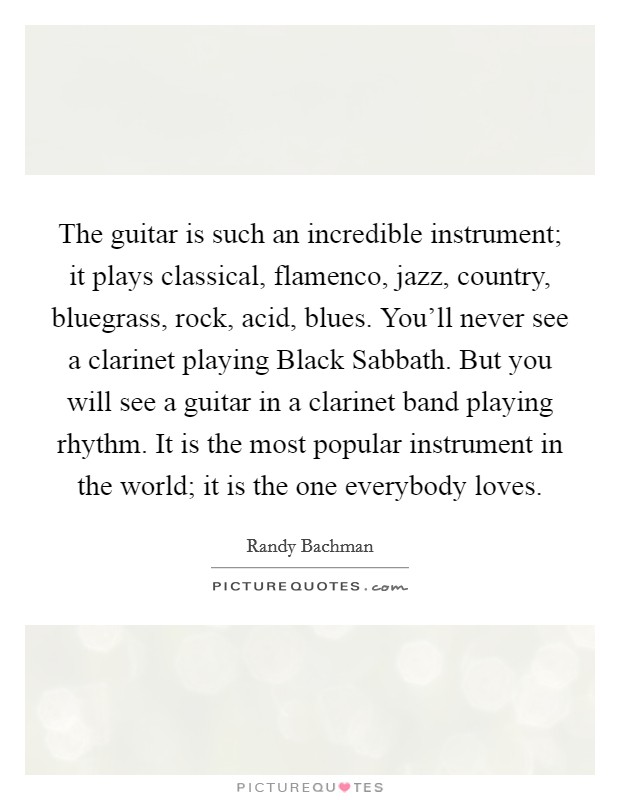 See All Randy Bachman Quotes

Customizable Fortune Wheels!