So a Holocaust-denying, virulently anti-Semitic, aspiring genocidist, on the verge of acquiring weapons of the apocalypse, believes that the end is not only near but nearer than the next American presidential election. (Pity the Democrats. They cannot catch a break.) This kind of man would have, to put it gently, less inhibition about starting Armageddon than a normal person.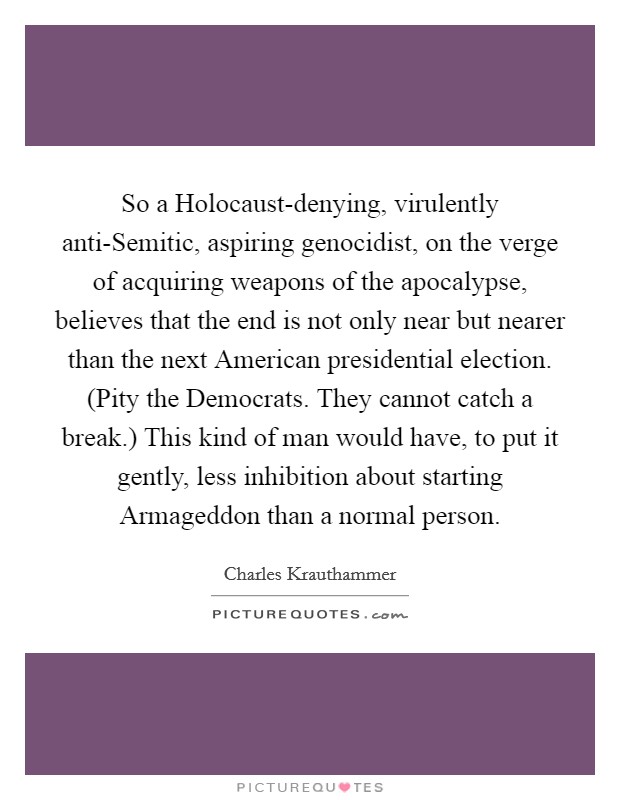 See All Charles Krauthammer Quotes

Customizable Fortune Wheels!