My mother always tells me that when I was a little kid, my first ambition was to be a truck driver, and after that, I went through everything from wanting to be a Prime Minister to an air hostess, but never an actor. So I became one, and it was a great journey. I learnt a lot, worked very hard.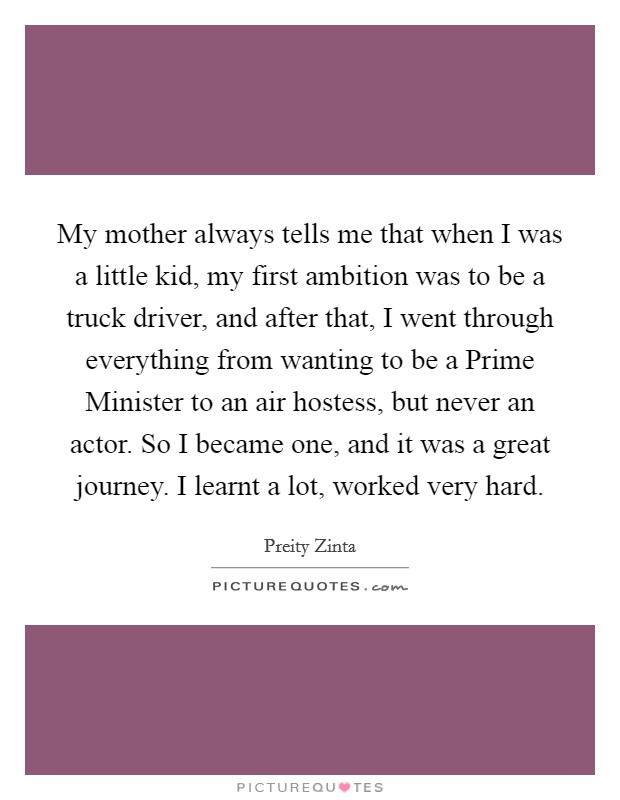 See All Preity Zinta Quotes

Customizable Fortune Wheels!