I've written books as acts of discovery: things I need to know and that I need to touch. And it's very dangerous work to deal with the most toxic internal elements... I feel like Madame Curie at my computer. I feel like I should be hemorrhaging from my eyes and ears.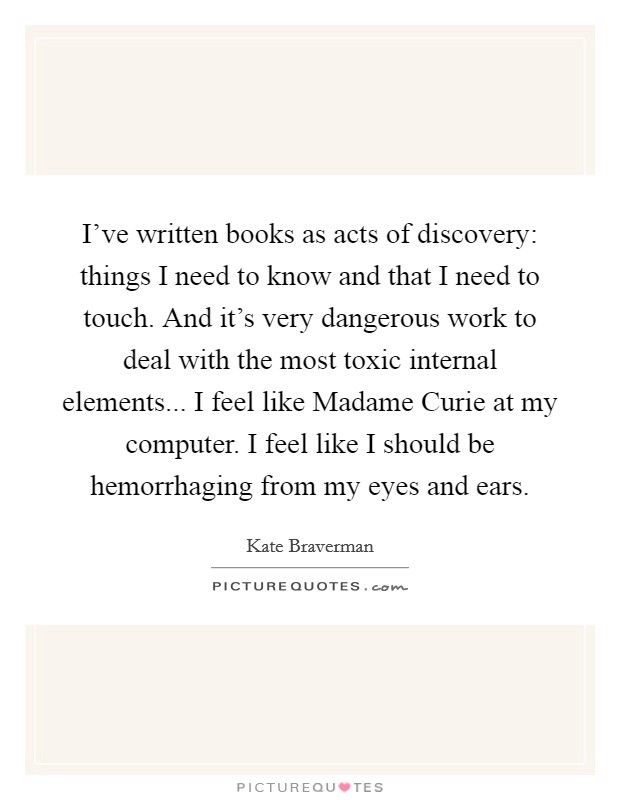 See All Kate Braverman Quotes

Customizable Fortune Wheels!