I think the fantasy of being a movie star is more powerful than the reality. So, for me, even if it's not a great film or a great play I'm doing, to know that you went for it. You had an experience that made you grow artistically and personally. What's really satisfying is knowing that you did a good job.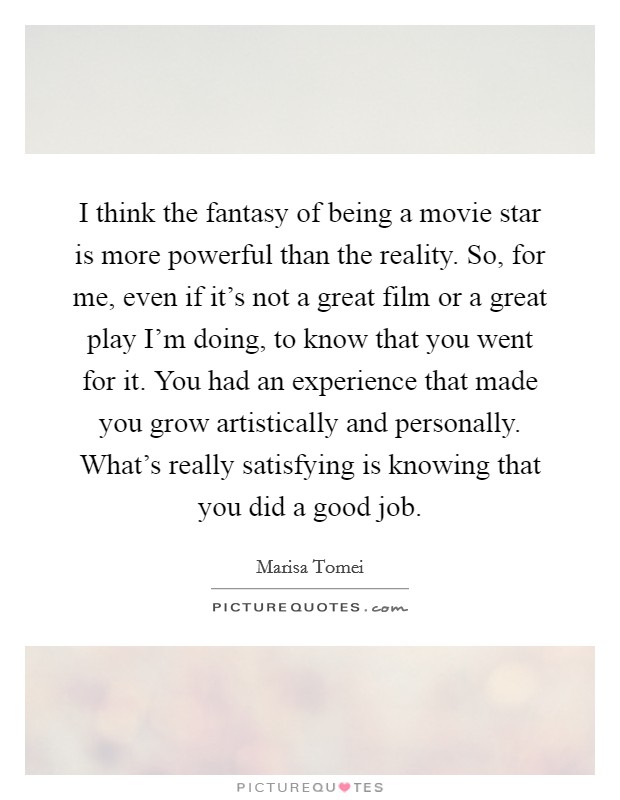 See All Marisa Tomei Quotes

Customizable Fortune Wheels!