I love CG - it's a great tool. I just don't think you should use it to replace reality; you should use it to augment and enhance. Do matte paintings, do composites, do replications, stuff like that, but you're taking something real and working with that as opposed to trying to fake it from scratch. The human brain can tell the difference.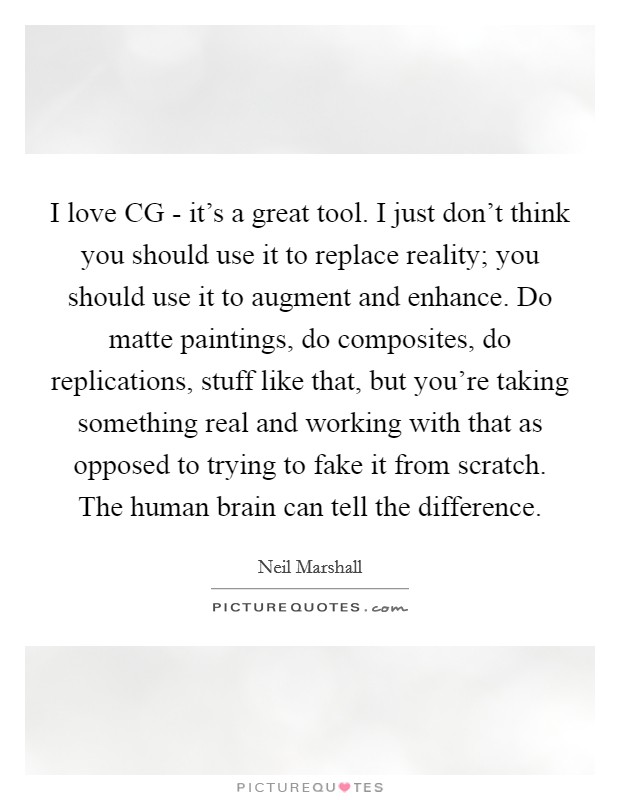 See All Neil Marshall Quotes

Customizable Fortune Wheels!