I looked for acting classes in Paris just to do something different than modeling. And then one day I just thought, 'Okay, that's enough, I have to start doing something.' I went to the acting agency and I just told them I wanted to act and asked them if they would give me a chance, and they did.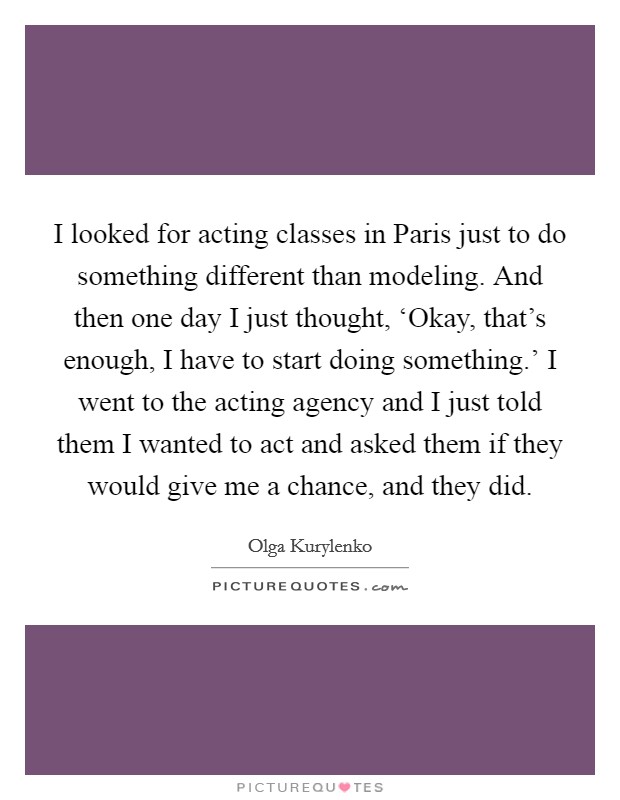 See All Olga Kurylenko Quotes

Customizable Fortune Wheels!